The Costly Consequences of Ineffective Representation
Nov. 30, 2021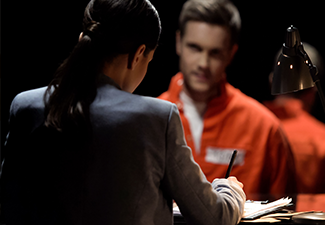 Anyone who has been arrested or charged for a crime knows how desperate you can feel searching for answers and help. You may be unsure of your next steps, how to find the right lawyer, or what you can expect in terms of possible penalties. The good news is that with the help of an experienced criminal defense attorney, you can increase your chances of a favorable outcome.
However, ineffective legal counsel is almost as detrimental as having no representation at all. You'll need someone with a comprehensive understanding of your charges and the criminal justice system. Through my practice at Walker Law LLC in Wentzville, Missouri, I've gained firsthand experience both inside and outside of the courtroom. I worked for 14 years as a cop in St. Louis, but I now devote my time working as an attorney so I can positively impact those in need. Call me today for sound, personable legal advice you can trust.
Ineffective Representation
There's almost no criminal charge that's a simple open-and-shut case, and our legal system often leaves room for interpretation. It's in these gray areas of the law that you need an experienced attorney working for you. I can navigate these spaces and help you understand what defenses will be most effective and how we can use the intricacies of the law to improve outcomes.
Sadly, because there's so much room for interpretation, it can make ineffective counsel very dangerous. By choosing or being assigned an inexperienced or overworked defense attorney who isn't equipped to see every aspect of your case, you could actually be worse off than with no counsel at all. A mediocre attorney could make costly mistakes in preliminary negotiations with the prosecution. They could also miss key details or pieces of evidence either in the investigative period or in the courtroom. In the worst cases, an ineffective attorney can actually cause you to get a longer sentence and a heftier fine.
Your rights are worth protecting, whether you've been wrongly accused or are guilty. Only an attorney with the skill set and awareness of all the moving parts can represent your needs and interests to the fullest. I'm committed to seeing your case through till the very end, and I won't rest until I've tried every possible solution that could help you.
Private Attorney vs. Public Defender
Most people know that they're entitled to a lawyer, even if they can't afford one on their own. When this is the case, you'll be assigned a public defender who will work on your behalf. Public defenders are qualified and skilled attorneys, but they may not be able to provide the same services that a private attorney would. Public defenders often have large caseloads, and their attention will be divided between multiple defendants. They also may not have the same access to resources or staffing as a private attorney would working out of their own practice. Even with the best intentions and knowledge, public defenders are often spread too thin and won't be able to dedicate the time that a private attorney can.
Private attorneys can be especially effective in pre-charge efforts, whereas it's common for public defenders to simply wait until the charges have been issued to start mounting your defense. A good private attorney will work to get your charges reduced or even dropped before you step foot in a courtroom.
Qualities of an Effective Defense Attorney
No two defendants are alike and no two attorneys are alike. When searching for legal representation, you want someone who knows what they're doing and has a track record to prove it, but you also want someone you can trust and who you can talk to openly and honestly. Without clear lines of communication, your attorney won't be able to build your strongest case. Look for someone who takes the time to really listen to your side of the story, who asks relevant questions to understand your situation in depth, and who takes time to thoroughly investigate all pertinent evidence.
You'll also want an attorney who has direct experience working with the criminal charges you're facing. Ask them how many cases they've handled with your specific charges, whether it's a DWI, violent crime, or drug crime. No two cases will be the same, but you want someone who has argued on behalf of others like you and knows what defenses are effective.
Lastly, you want someone local who knows your state and regional laws inside and out. If your attorney has been working in your area for a while, they're also likely familiar with the local prosecutors and judges and can anticipate challenges ahead of time.
Criminal Defense Attorney
in Wentzville, Missouri
Though my practice is in Wentzville, Missouri, I work with clients in Town and Country, Chesterfield, Cottleville, and throughout St. Louis County and St. Charles County. Call me today to chat about your situation and ask any questions that are on your mind.