Understanding Criminal Record Expungement in Missouri
Nov. 24, 2022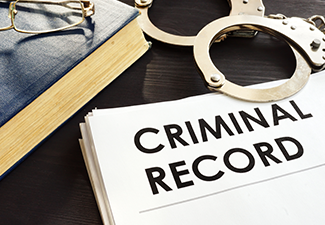 The immediate and long-term ramifications of a criminal arrest, conviction, or record are often devastating. Such a criminal record can cause increased difficulties in obtaining scholarships, loans, accommodations, employment opportunities, and public benefits. Fortunately, you may be able to permanently erase or remove a criminal record by seeking expungement. It is extremely beneficial to speak with a Missouri criminal defense attorney who can inform you about criminal record expungement in The Show-Me State.
At Walker Law LLC, I enjoy helping my clients in the legal matters of criminal record sealing and expungement. As your legal team, I can educate you about the advantages of expungement and determine if you're eligible. Also, I will help file your expungement petition and guide you through the entire legal process. My firm is proud to serve defendants across Chesterfield, Town and Country, and Cottleville, Missouri.
What Is Expungement?
Expungement is the process of clearing or erasing the legal record of a criminal charge, arrest, or conviction from a person's public record. When a criminal record is expunged, a criminal arrest, allegation, or conviction would be completely removed in the eyes of the law. As such, it will no longer be visible in the defendant's criminal record.
Who Is Eligible for an Expungement?
In order to be eligible for criminal record expungement in Missouri, you must meet the following requirements:
You were discharged and acquitted

You were never charged.

Your charges were dismissed or dropped.

Your offense falls under the category of crimes that are eligible for expungement.

You have completed your probation or parole.

You have a one-year clean slate (for a misdemeanor, infraction, or municipal offense) or a three-year clean slate (for a qualifying felony).

You have not been found guilty of any other misdemeanor or felony,

You have satisfied the obligations of your disposition, such as paying off all necessary fines, restitution, and court costs.

You have no pending charges.

Your conducts and habits show that you're not a threat to public safety.

The expungement is necessary for the interests of justice.
A strategic attorney can help determine your eligibility for expungement and speak with you about some of the numerous benefits.
Who Is NOT Eligible?
However, the following violations or offenses are not eligible for criminal record expungement in Missouri:
Class A violent felonies

Dangerous felonies

Driving while intoxicated

Assault-related felonies, such as domestic assault or felony kidnapping.

Offenses that involve another person's death

Offenses that require mandatory sex offender registration
What Are the Benefits of Expungement?
Here are some benefits of criminal record expungement:
It helps in protecting your privacy.

It helps ensure that any record of the arrest or conviction is removed from your public record.

You will become eligible to obtain certain loans, accommodation, or employment opportunities.

It makes it possible for you to legally fail to admit or deny that you were previously charged, arrested, or convicted.

It eliminates possible restrictions on getting government assistance.

It removes potential restrictions in securing scholarships and other educational opportunities.

It can be liberating and self-assuring to know that your criminal record has been virtually erased.
Whether you were charged, arrested, or convicted of a misdemeanor or some felony offense in Missouri, an expungement will prevent the general public from being able to assess such records. A skilled lawyer can walk you through the Missouri criminal record expungement process and help you navigate key decisions.
What Is the Process?
Here are the steps involved in seeking an expungement in Missouri:
Determine whether you are eligible for expungement.

File a petition in the county court where you were charged or found guilty of the offense.

Provide the name of all the entities that may have your criminal records about the violations, offenses, and infractions outlined in the petition.

Pay the required fee of $250.

Serve the petition to the named entities.

Attend the court hearing. Provide evidence and testimonies in court.
If the court approves your expungement, you can maintain that you haven't been convicted of the crime. A knowledgeable Missouri expungement attorney can help file your petition and guide you through every legal step from start to finish.
Turn to Walker Law LLC for Help
Seeking an expungement can help clean up your criminal record and free you from the burden of a criminal arrest, charge, or conviction. However, cleaning up a criminal record in Missouri usually involve a lot of complex procedures. At Walker Law LLC, I have devoted my career to advising and guiding clients through the challenges of criminal record sealing and expungement.
As your legal counsel, I can enlighten you about your options, determine your eligibility, and help you navigate the Missouri expungement process. Also, I will help file your expungement petition, provide factual evidence and testimonies in court, and prove that you have shown positive transformation and remorse. Having me on your side can improve your chances of the best possible outcome in your case.
Everyone with a prior criminal conviction or record deserves a second chance. Contact me at Walker Law LLC today to arrange a simple case evaluation with a trusted expungement attorney. I can offer you the reliable advocacy and skilled representation you need in your expungement petition. My firm proudly serves clients across Chesterfield, Town and Country, and Cottleville, Missouri, as well as throughout St. Louis County and Charles County.